COVID-19 UPDATE:
During these ever-changing times we will not be updating our website regularly; for current information with regards to our hours of operation and menu offerings please check our Facebook page and/or give us a call at (613) 623-4584. Thanks for your support and understanding.
Your Local Gathering Place
Food quality is important when going out for a meal, but what is just as important is finding a place where you feel welcome alongside friends and family. That's what The Prior Sports Bar & Restaurant is all about. Serving the Arnprior community for over 25 years, every customer becomes a part of our family. A great place to enjoy an affordable meal with your family, have a few drinks with friends, or watch multiple sporting events on one of our 11 TVs!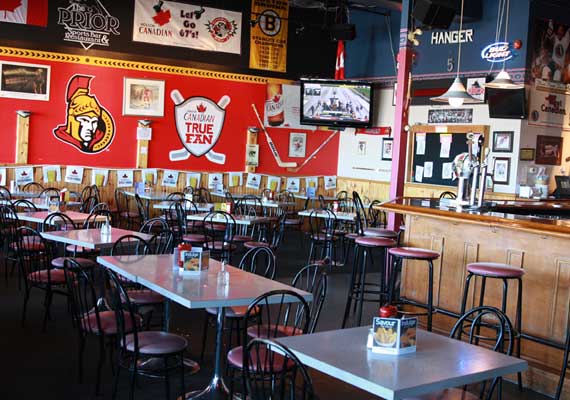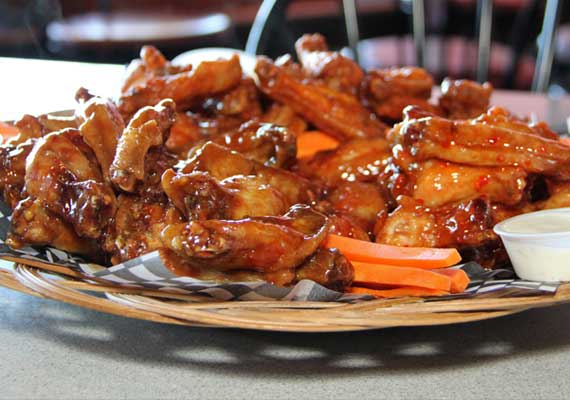 Meals, Drinks & Great Times
Since 1993, we have been serving up consistently great food and great times. In our first 20 years, The Prior has served over 9 million wings and poured over 1,500,000 beers. We are the perfect place to enjoy a great meal with some live entertainment – check for special events. Come check out our new menu items!
Affordable Menus & Daily Specials
The Prior's menu offers a wide selection of delicious culinary creations. Known for our delicious chicken wings, we also serve our other signature dishes such as Buffalo chicken wraps, potachos, burgers and steaks. There is something for everyone on our menu, including an impressive selection of salads, pasta dishes, sandwiches and desserts. There are also gluten-free options as well as a kid's menu. Be sure to check out our daily specials to see what we're cooking tonight!